"Villa Giulia will talk to you about colors, fragrances, flavors, beautiful views and landscapes. You'll be received with a kind and warm welcome, within cosy and well-curated spaces where you fill feel at home!"
Villa Giulia is like a small, cozy village scattered in the green between the cities of Pesaro and Fano, surrounded by the Adriatic sea and the gentle hills of Le Marche.
Charming suites, cozy and intimate rooms and apartments await you. You 'll spend pleasant moments of relaxation walking in the Mediterranean park or in the panoramic swimming pool surrounded by a centuries-old olive grove. In the restaurant with terrace, our chefs enhance the tastes of the genuine products of our organic farm.
Discover the accommodation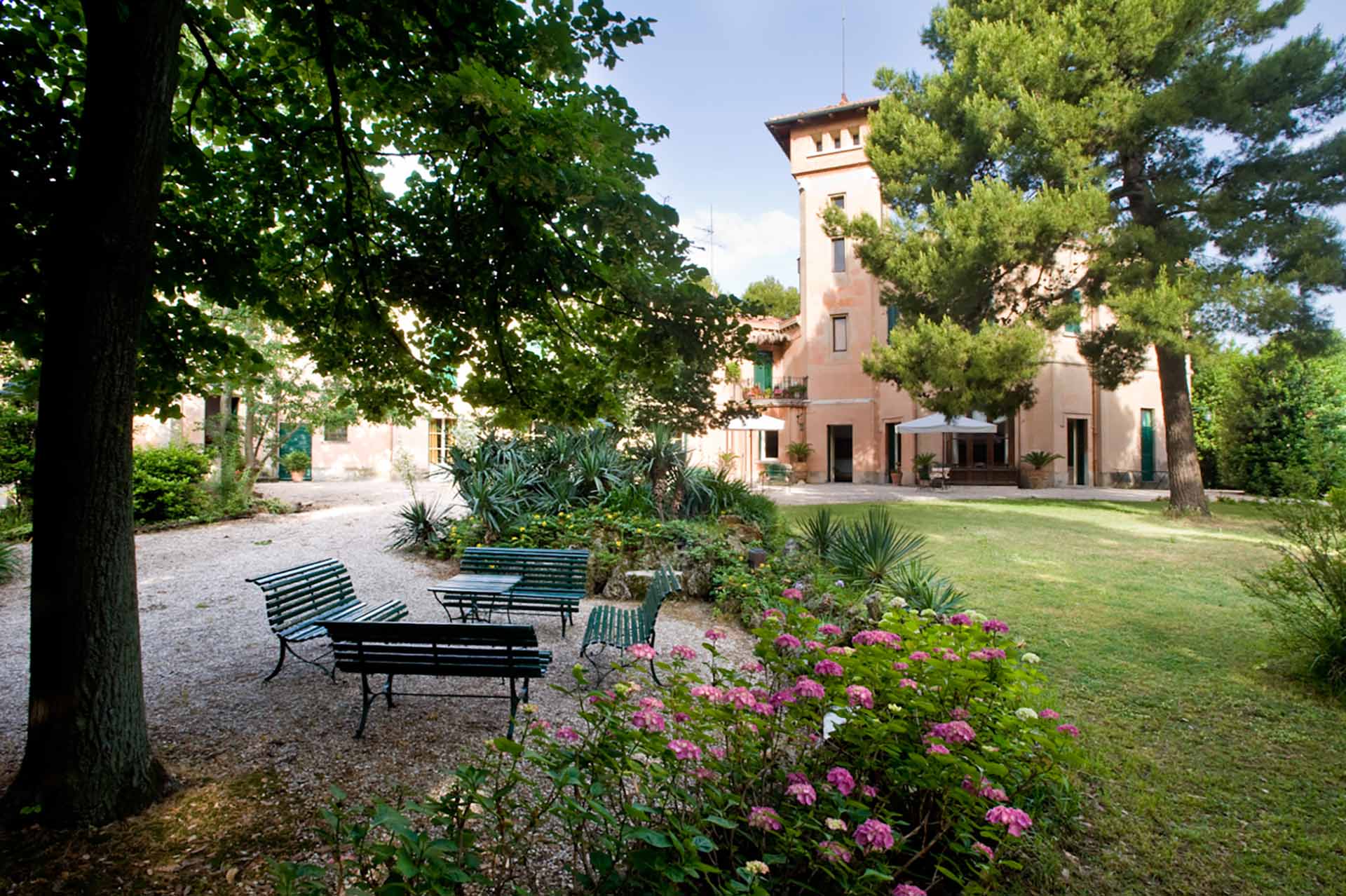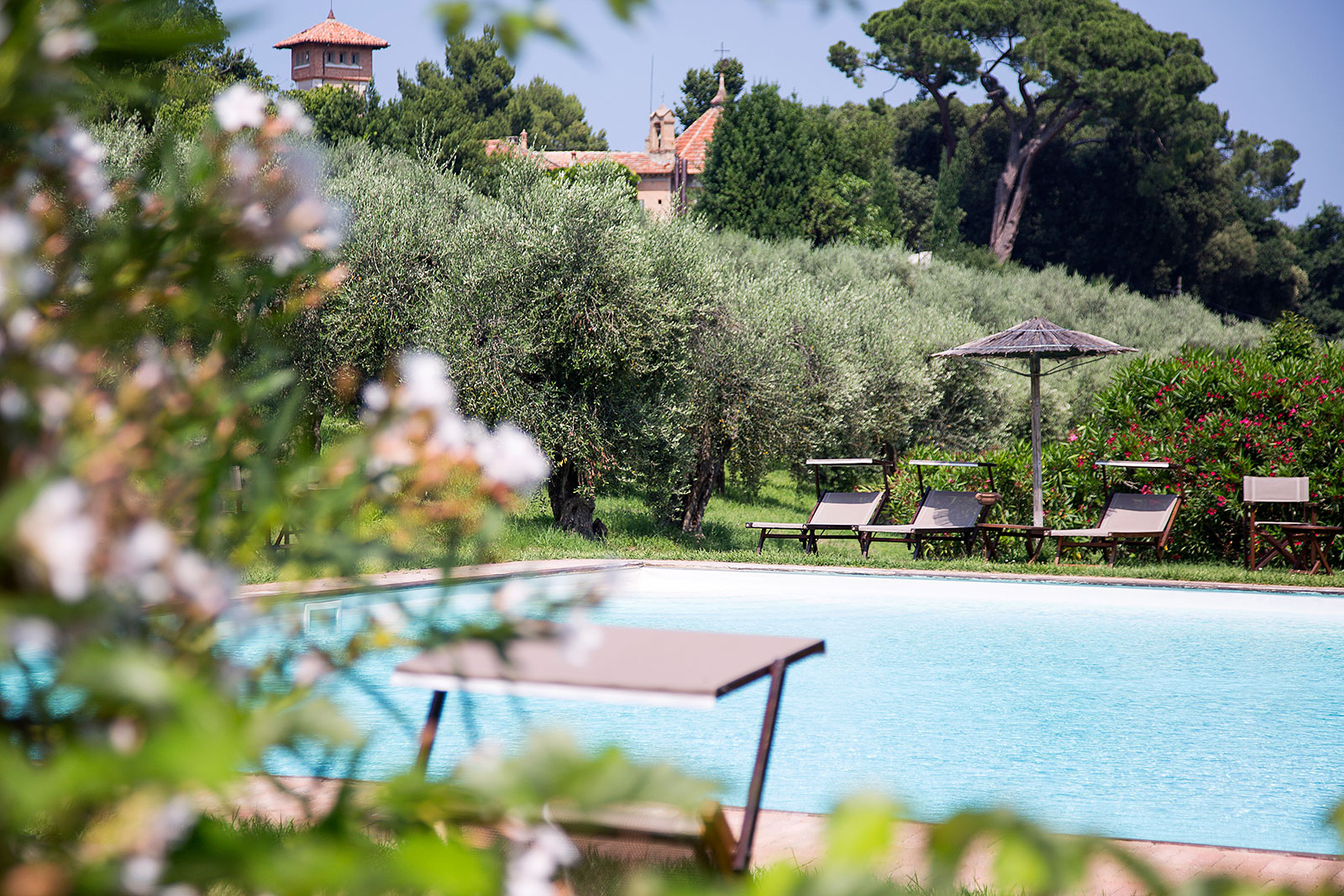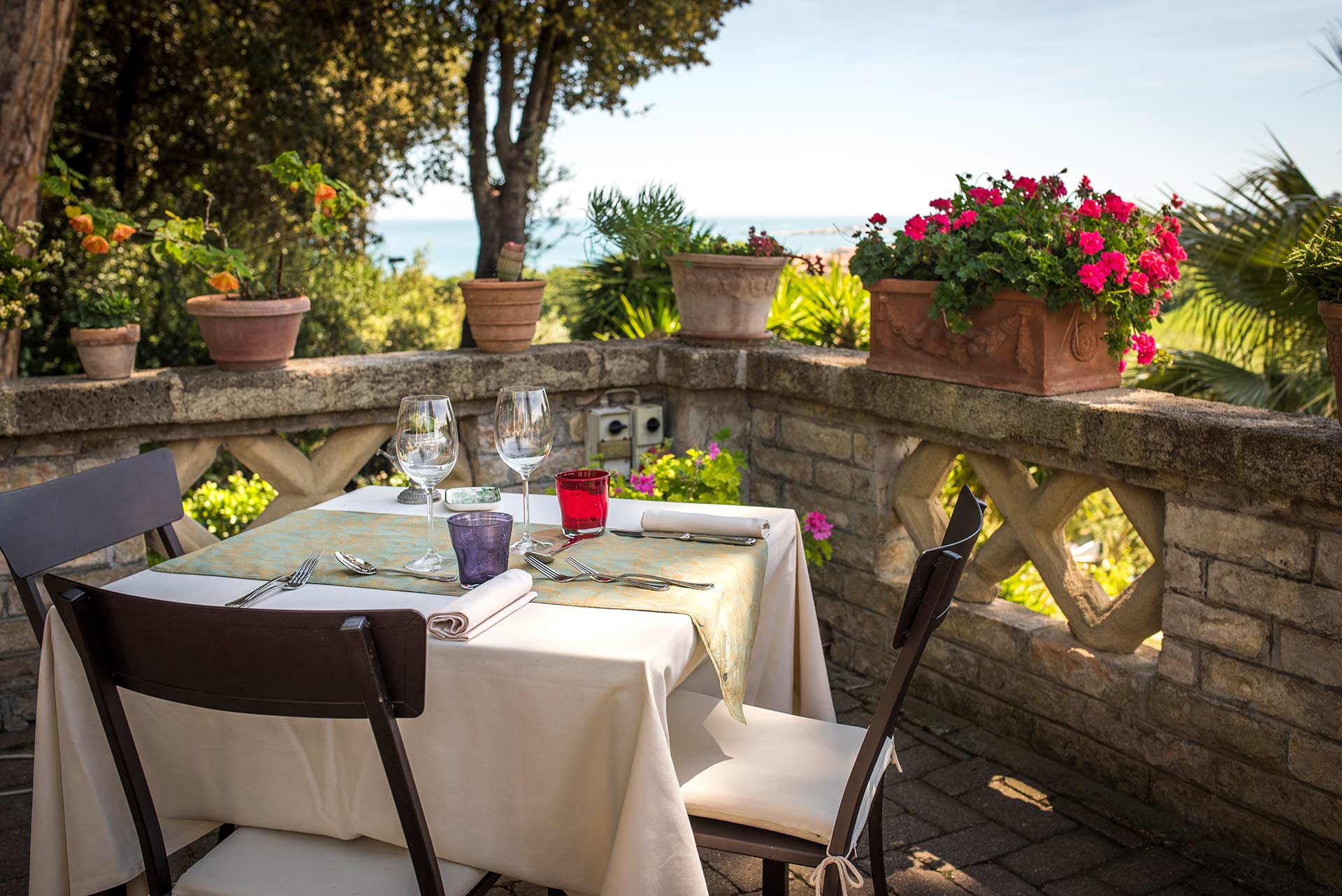 The attention to healthy and wholesome food is the soul of the Villa Giulia organic restaurant. We use fresh and seasonal local products, with an authentic flavor, coming from our organic gardens as well as local producers.
Our Chefs will guide you on a journey of the discovery of traditional and genuine flavors revisited in modern-day cuisine.
Check out the menu
Location for Meetings & Events
The Orangerie is a wide multipurpose room bathed in the sunlight that can be divided into three spaces to accommodate dining room, meeting room, lounge and bar.
Bike Hotel in Le Marche
Take a break from your bike trip, we will welcome you with all comforts and facilities.
Gift to a special person a relaxing stay between the hills and the sea in Le Marche.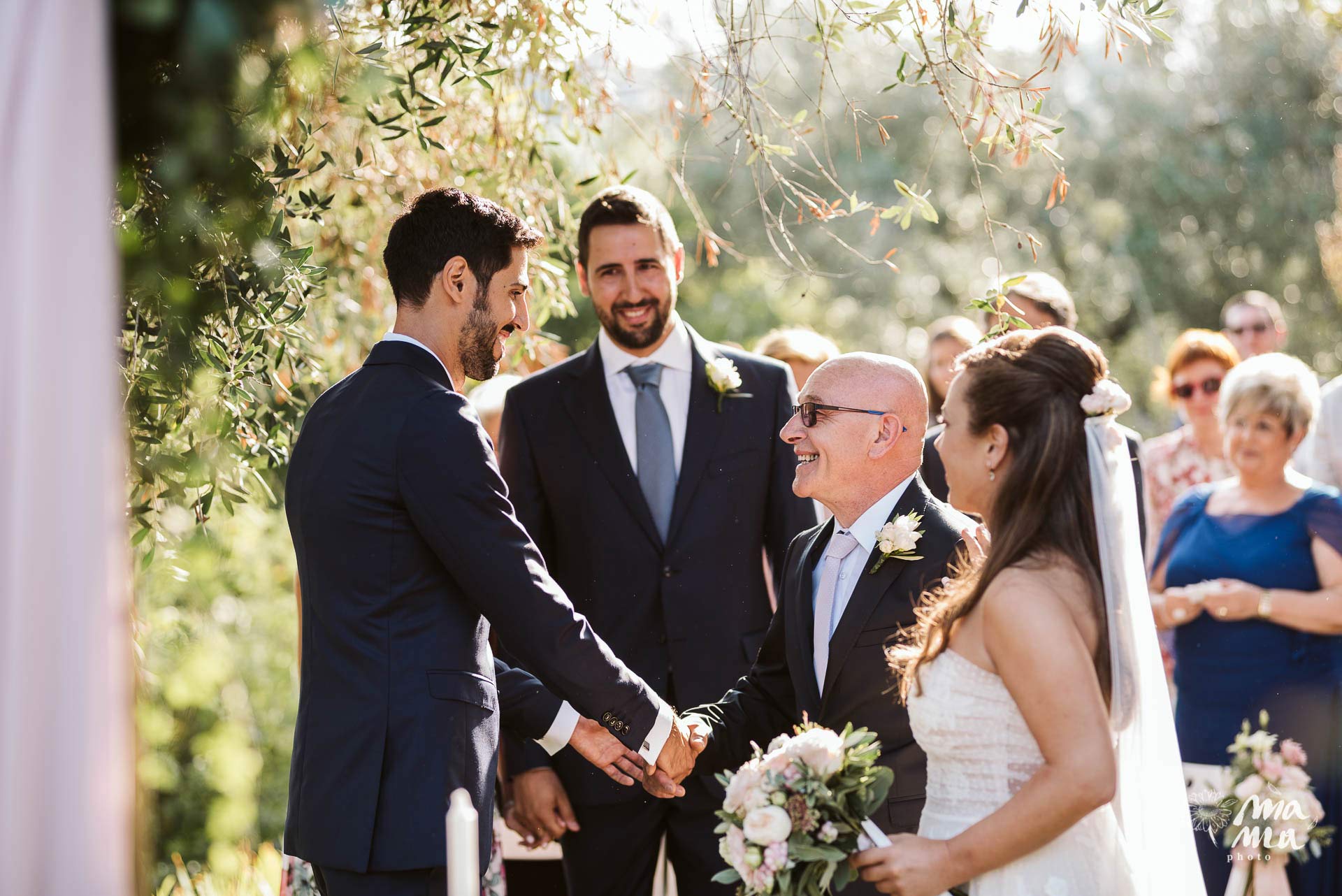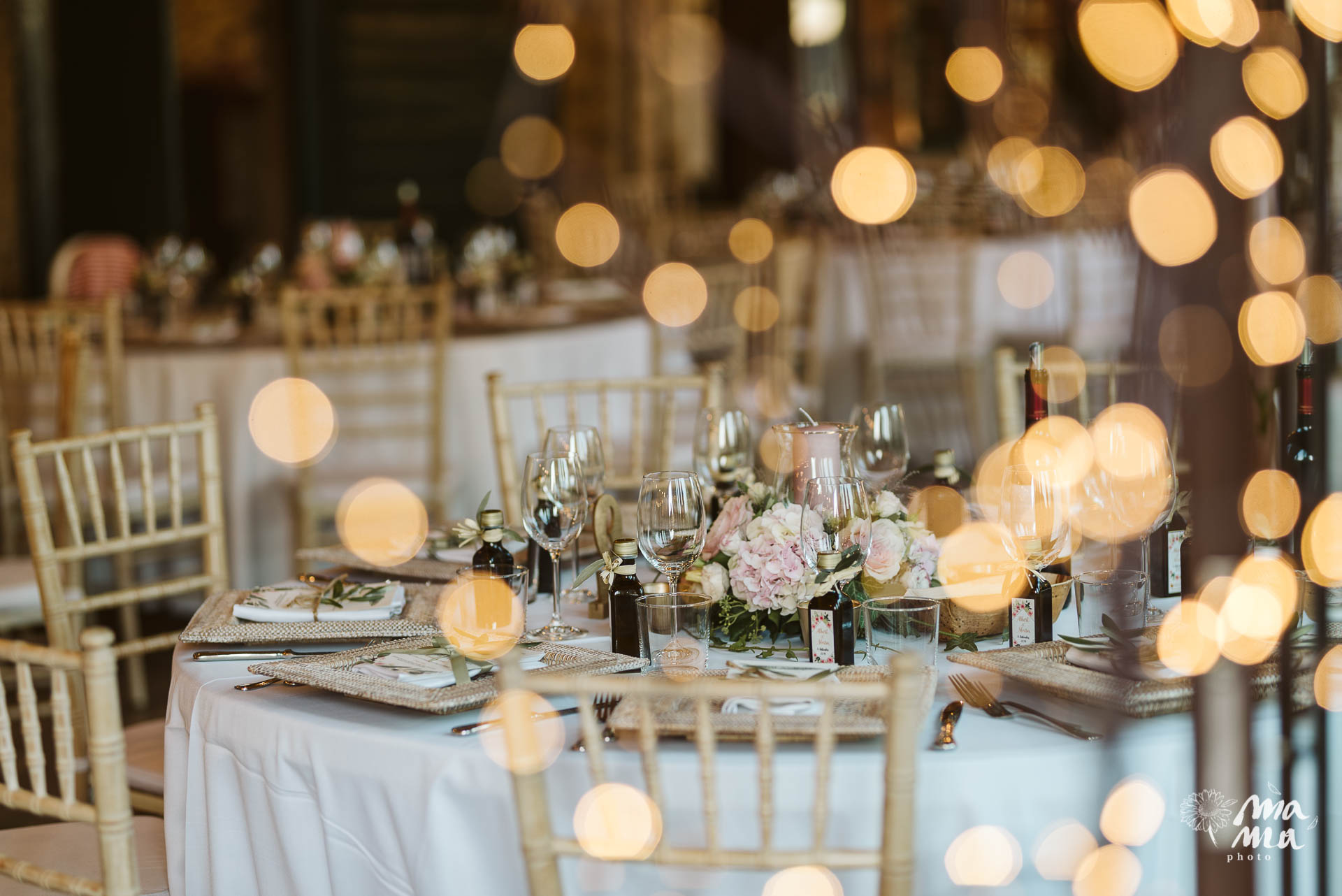 Villa Giulia is the perfect location for your wedding, with its park and its beautiful view over the hills and sea. Celebrate your ceremony outdoor in the gardens of this historic venue, which passionately welcomes your guests into its wide outdoor spaces, its terrace and its dining halls.
Our Chefs offer a delicious, organic wedding menu, with the best fresh and local products, revisited for elaborated, modern dishes served together with great wines, carefully selected by our sommeliers.
Our attention to the environment will allow your wedding planner to organize a 100% green wedding. Today marks the beginning of your story, a story full of love and affection, a story which will never end.
Discover our offers
MarcheSana is the name of our cooperative farm, and Villa Giulia's Restaurant is the ending point of a process that starts in our organic agriculture production. Inside MarcheSana's fields, we exclusively utilize organic and natural substances instead of chemical ones like pesticides or fertilizers; our production model is based on sustainability instead of on heavy deployment of the fields, and our work on the fields aims at recovering and preserving the natural qualities of the fields, the water as well as of the air. The fields which MarcheSana work upon are partly located around Villa Giulia, as well as on the plain of Metaurilia, 5km south of Fano.
Scopri i nostri prodotti bio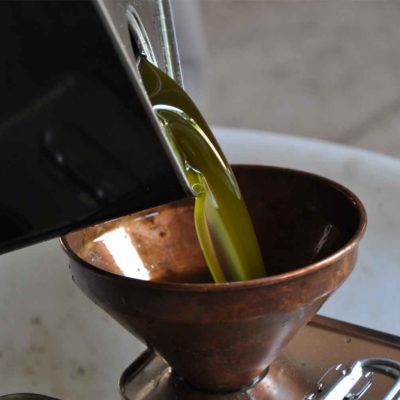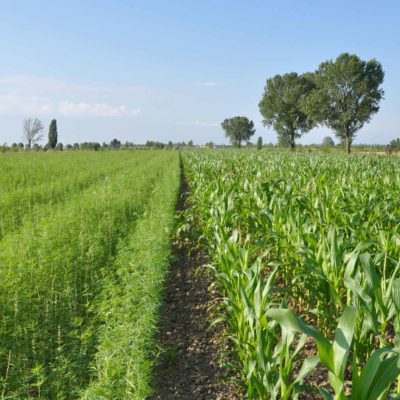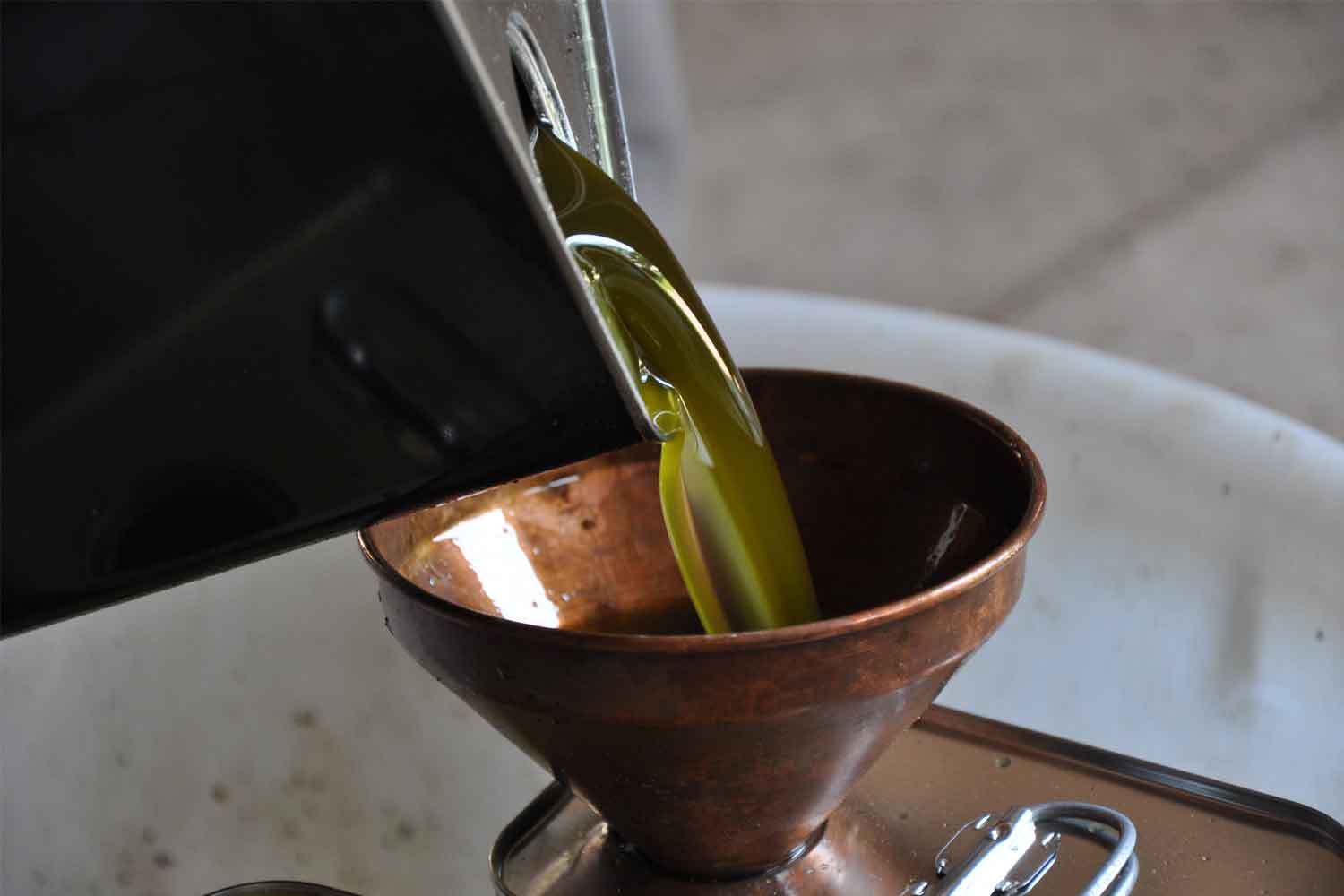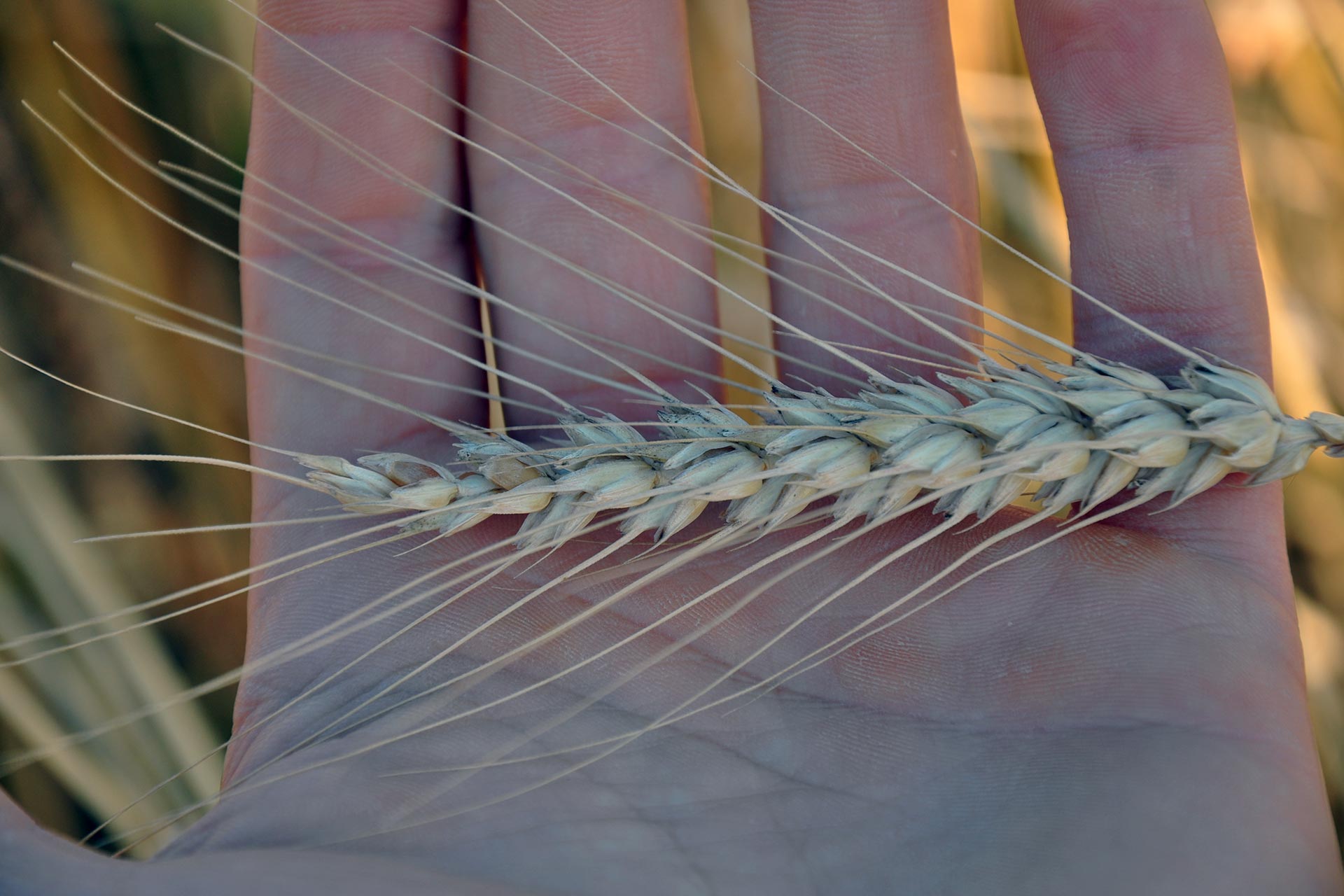 Un luogo di autentico fascino d'antan, nella quiete degli ulivi e delle viti. Piscina panoramica, con vista sul mare. Alloggi caratteristici del luogo, pavimenti in cotto e arredi rural chic. Colazioni abbondanti servite all'aperto, ottima ristorazione serale.
PAOLA, ITALIA
One of the nicest and most restful holidays we have ever had. So nicely positioned and with Fano being a nice and unspoiled medieval city and so many fine and fascinating places within an hours drive. We never ran out of things to go and explore and look at be it Urbino, San Marino, Fabulous costal villas and gardens or Piero della Francesca's painting in Rimini.
WARNER&FIONA, USA
Already stayed twice and will stay again. It's like staying at your own place but with all the luxury and attention of a Five Stars establishment. We love Villa Giulia.
PAOLO, UK
Such a wonderful place! Peaceful, rustik Italian olive farm with very nice and friendly staff, just outside Fano. Restaurant of high quality and service. We only wish we could stay there longer. Highly recommended.
LARS, SVERIGE
This place, the staff, the view, the food, the decoration of life is outstanding to excellent that we were very happy to discover, see you next year ;-).
MARTIN, NETHERLAND
Sign up for our newsletter to find out the news about Villa Giulia and our organic products.