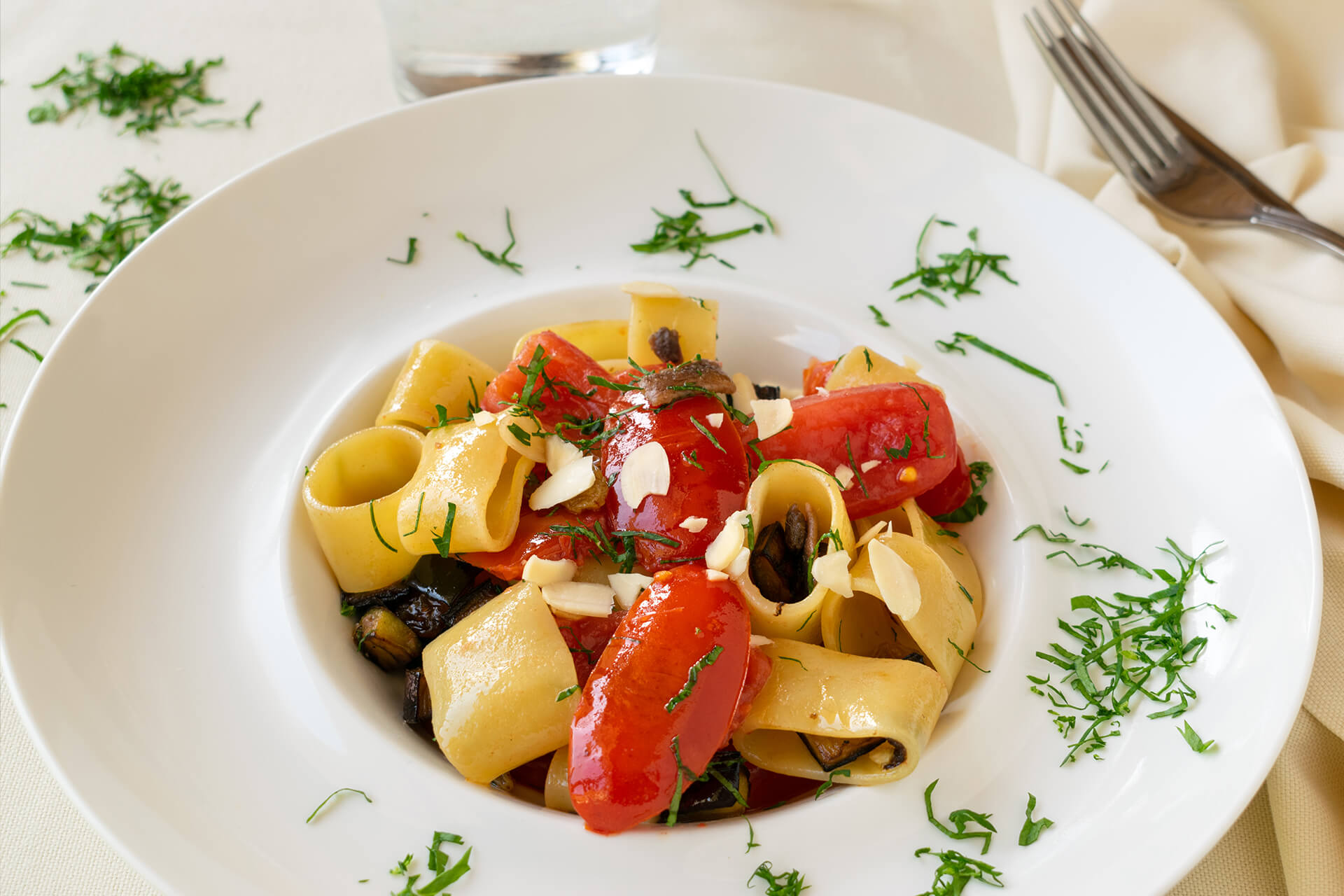 Gourmet Menu and Breakfast
At Villa Giulia's Restaurant you will find a largely Mediterranean cuisine, perfectly reflecting the characteristics and unique tastes of our territory, with a little room dedicated to international influences. It combines authentic, genuine meals to suggestive flavors.
Our menù features many seasonal vegetables, legumes and cereals,, as well as great local cheese, fresh fish and local meat. We also offer a great selection of wines from our cellar,, both local as well as from other Italian (and European) regions.
To the guests staying at our Relais we offer an abundant and delicious buffet breakfast, with home-made cakes, fresh fruit and much more. One of the highlights of the stay, to kick off the day in an enchanting scenario, facing the Adriatic sea and the hills of Le Marche.
Discover the menu
Get to your special person a dinner, a tasting or a relaxed stay.
Restaurant with panoramic terrace
Our Restaurant features a bright and spacious room, bathed in natural sunlight and facing the Villa's hanging gardens, with their vintage tanks and aquatic plants.
During warm seasons, all services take place outdoors on the beautiful panoramic terrace with a breathtaking view over the sea, the hills and the city of Fano, among the colors and smells surrounding the Villa.
Our Restaurant is the ideal place to enjoy unique moments in good company, as well as for hosting meetings, events and ceremonies of any kind.
Take a look at the menu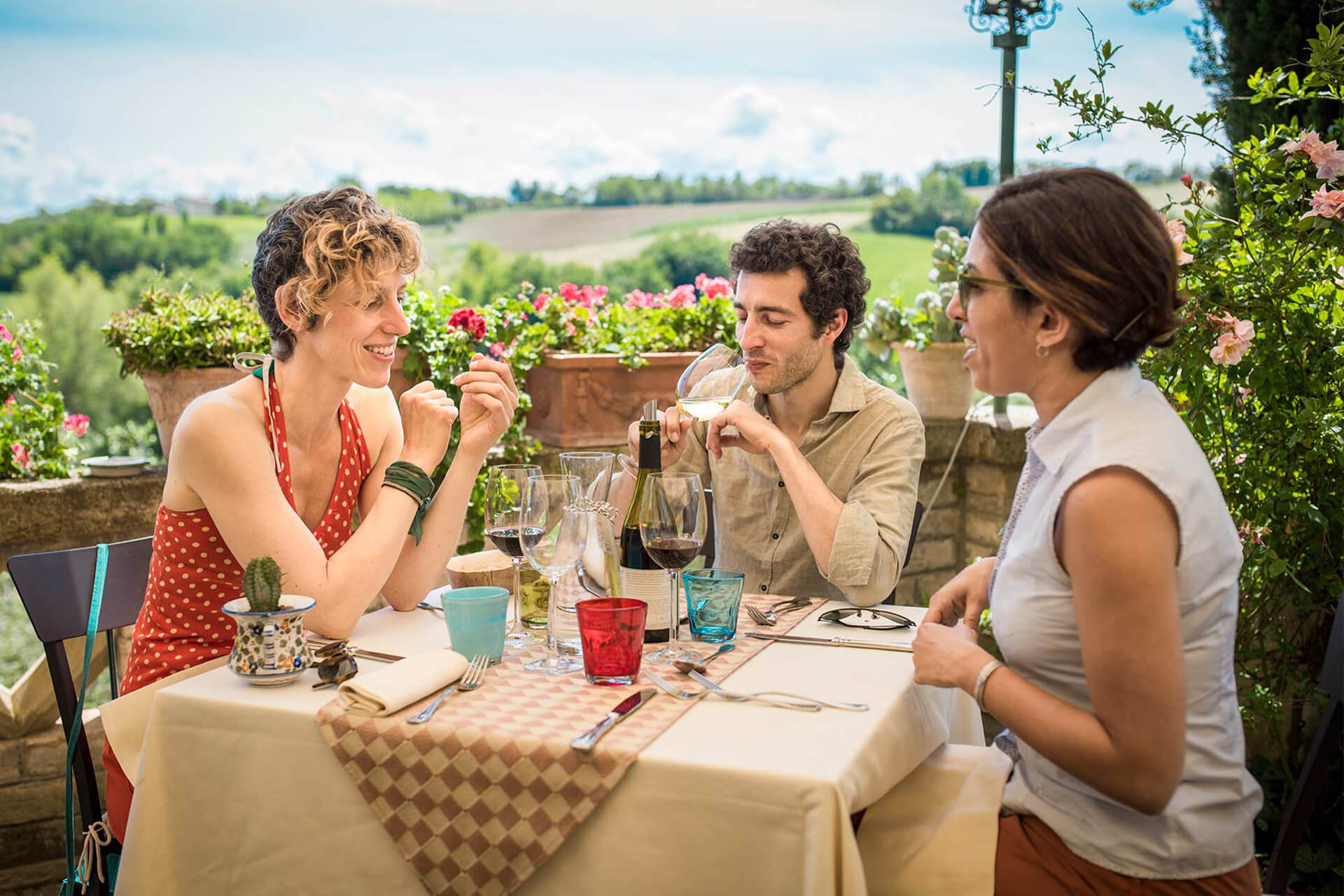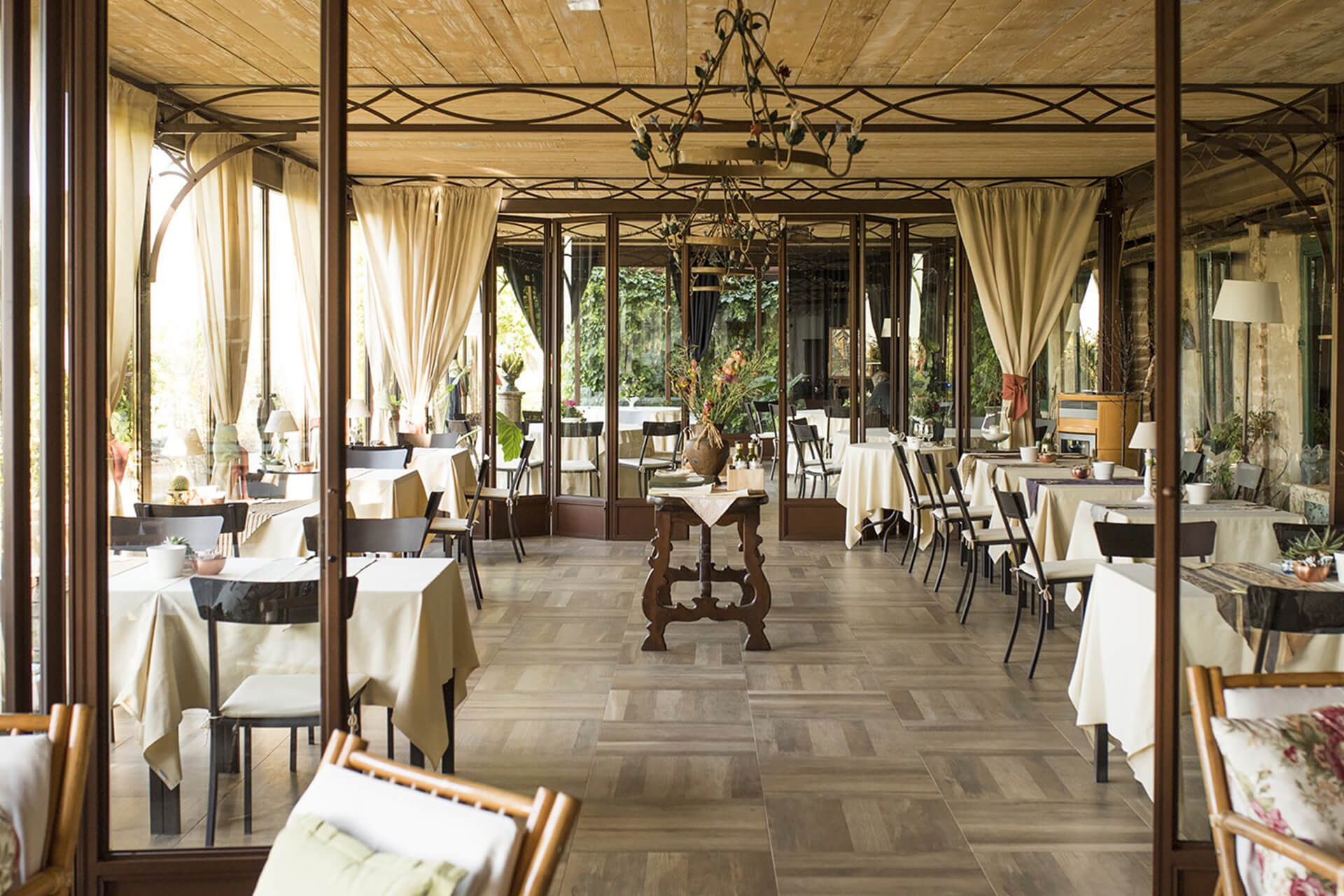 Organic vegetable garden and secular olive grove
Villa Giulia's vegetable garden is located a few steps away from our kitchens, and it features a pantry full of local varieties of organic vegetables. Next to it lies our secular olive grove, where we dedicate ourselves every year with passion to the harvesting and milling of olives for our exquisite organic olive oil.
Our menù is heavily based on seasonal and local varieties of vegetables, legumes and cereals, coming from both our vegetable gardens as well as from local producers; these characterize our meals with authentic and yet intense tastes.
Agriculture and gastronomy are deeply connected with each other, and our culinary philosophy is guided by the principles of sustainability of our cultivations, of seasonality of the products and of freshness of the different raw materials.
Additionally, our Restaurant's kitchens are where the transformation and fermentation of many fresh products takes place. We process many of our ingredients directly and offer a variety of home-made transformed products like jams, sauces, creams and fermented products. These are all present in our menù, as well as available for purchase at our point of sale.
Discover our cooperative farm
Sign up to our newsletter to discover all the updates about our restaurant and our organic products