The Villa Giulia Restaurant in Fano proposes a creative gourmet cuisine ranging from the sea to the land, enhancing the freshness and the authentic flavour of raw materials.
INGREDIENTS
The philosophy of the restaurant is based on seasonality and the autonomous production of
part of the raw materials in order to ensure quality and goodness to our guests.
At Villa Giulia Restaurant people, who pay attention to healthy food and
take care of Km Zero, can feel comfortable.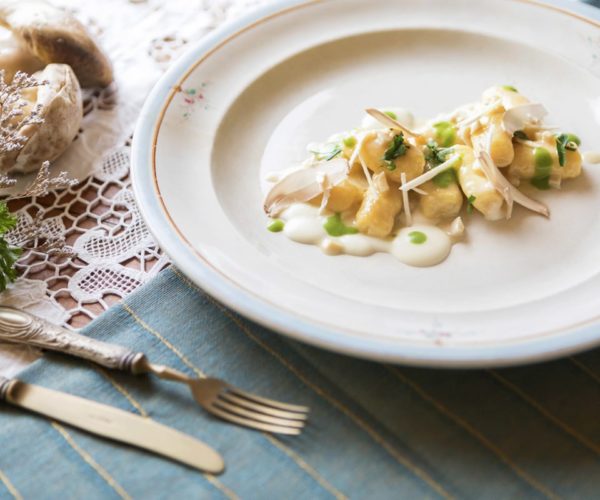 SEASONALITY
Seasonality means using ingredients and products in their natural period of the year, when you can collect them or find them on the local markets in good quantity, at the right price and especially when their goodness and their virtues are at their best, without any need of treatments.
Seasonality means taking the commitment with the Guests of the restaurant to change frequently the menu. Seasonality means working on the richness of the ingredients, with local products and without offer products from intensive livestock and cultivations.
AUTONOMOUS PRODUCTION
The autonomous production of raw materials means that a high percentage of the vegetables, that you will find in our dishes, are grown directly in our fields, in the vegetable garden and in the herbs garden.
The autonomous production means following the dictates of organic farming. We follow every single moment of the production process, from sowing to harvesting and beyond.
It means going beyond the simple idea of traceability: here at Villa Giulia you won't know from where the ingredients come from, but you will see it with your own eyes.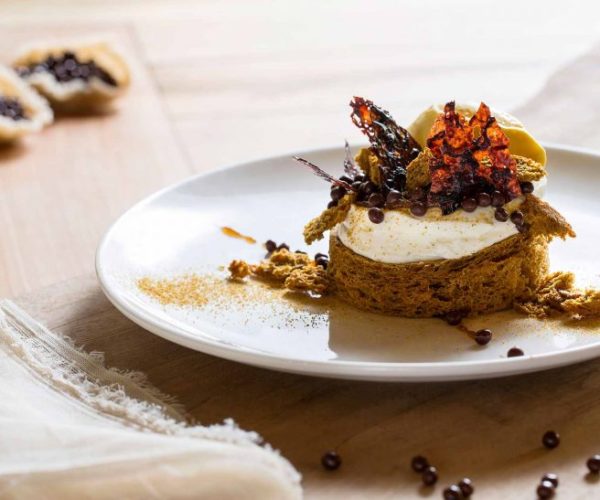 The autonomous production means offering to the Guests the same products that we eat, every day.
What we do not produce by ourselves is provided by friends suppliers who shares our same principles of respect for the environment, attention to the welfare of animals, and the desire to offer healthy and good food.

Un luogo di autentico fascino d'antan, nella quiete degli ulivi e delle viti. Piscina panoramica, con vista sul mare. Alloggi caratteristici del luogo, pavimenti in cotto e arredi rural chic. Colazioni abbondanti servite all'aperto, ottima ristorazione serale.
PAOLA, ITALIA
One of the nicest and most restful holidays we have ever had. So nicely positioned and with Fano being a nice and unspoiled medieval city and so many fine and fascinating places within an hours drive. We never ran out of things to go and explore and look at be it Urbino, San Marino, Fabulous costal villas and gardens or Piero della Francesca's painting in Rimini.
WARNER&FIONA, USA
Already stayed twice and will stay again. It's like staying at your own place but with all the luxury and attention of a Five Stars establishment.
We love Villa Giulia.
PAOLO, UK
Such a wonderful place! Peaceful, rustik Italian olive farm with very nice and friendly staff, just outside Fano. Restaurant of high quality and service. We only wish we could stay there longer. Highly recommended.
LARS, SVERIGE
This place, the staff, the view, the food, the decoration of life is outstanding to excellent that we were very happy to discover, see you next year ;-).
MARTIN, NETHERLAND